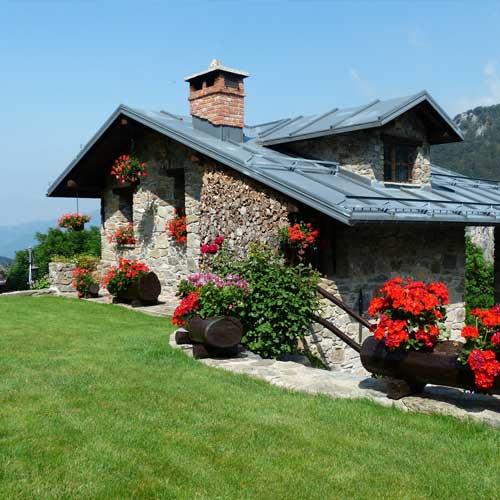 Mortgage protection insurance has come up as the most helpful way to own a home at a young age without much savings. Usually, young buyers don't have enough savings to make the down payment and this plan helps them realize their dream of buying a home at affordable monthly premiums. In this blog, we are going to talk about the various important factors that may affect the cost of your insurance plan.
Policy Period
These plans are designed to cover your mortgage premiums if you discontinue your job due to illness, accident or any other reason. These policies take care of your premiums till you become well and resume your work. You just need to pay a fixed premium every month and you can forget your worries about losing your home due to unforeseen events of life. Also, in the event of death, these policies pay an accumulated cash amount to the loved ones helping them to pay off the outstanding debt and peacefully live in their home.
Benefit Amount
Usually, this is the amount promised in case the insured loses their job, falls ill or meets an accident. When the insured takes a break from his work and is unable to make the mortgage premiums, the insurance provider will take care of the premiums till the insured resumes the work. About the mortgage premiums, there is a crucial thing that every interested insurance buyer needs to know. Under a mortgage insurance, you are supposed to make the premiums very consistently and cannot skip the premiums with prior information to the lender. If you miss the premiums without informing the lender, they have complete rights to invalidate the mortgage and you will have to lose your home. If you are buying an insurance plan with a smaller benefit amount, you will have to pay a lesser amount in premiums as well.
Waiting Period
Different insurance plans come with their set of waiting period; that means you will need to wait for a certain period after buying the insurance plan and then you become eligible to get the complete benefits of the plan. Usually, this waiting period varies from 6 months to 2 years; however, they vary from provider to provider. You are supposed to query about the possible waiting period while asking the mortgage insurance quotes. However, this waiting period also has to do with a cheap mortgage insurance plan. Usually, mortgage plans with instant protection have little expensive premiums and the ones with a waiting period comes at comparatively cheaper premiums.
Surrender Charges
Another important thing to know about the surrender amounts that come with each mortgage insurance plan. These are the charges which the insured has to pay if they plan to withdraw their ongoing policy before it completes the policy period. Sometimes, people change their mind to after buying a mortgage or sometimes they feel that bought a wrong plan and don't want to continue the same. Under such scenarios, they have to pay a penalty known as surrender charges to cancel their ongoing plan. The surrender charges may vary from company to company and you are supposed to ask about the same to the insurance agents before you buy a plan.
Special Discounts
Different insurance companies offer discounts to attract customers for specific criteria such as age or states. You are advised to check which providers are offering a discount for their customers. Some providers offer discounts on the premiums for young insurance buyers while some provide the same for single mothers or women entrepreneurs. Some companies also provide a discount during a specific season such as at the end of the financial year. You are supposed to talk to insurance providers in your state to know about the existing discount offers on mortgage plans. Through a little research, you can get to know best discount offers available around and utilize them to buy a cheaper mortgage plan.